Programs

Listen to Al Sheldon, Aaron Buttenhoff, Rob Ryan, Doug Madrid & Dean Rivers!!!

"Racing Country USA"
Saturdays from 5-7pm!
"Country Hitmakers"
Sunday from noon to 2pm
"The Hit List with Fitz!!!"
Sundays from 2p - 5p.
News
Chances are, most Brazilians have never heard of Lowry, Minnesota. But for Raphael and Guilherme Garcia, two brothers who farm in Brazil, a farm in Lowry has been on the radar for months. The Garcias made the 5,700-mile trip to Nate Johnson and his son Zach's Lowry farm this month to see how farming is approached in Minnesota. About a year ago, Zach began a YouTube channel called MN Millennial Farmer. In doing so, he hoped to set straight some misconceptions about farming for people who weren't familiar with agriculture. In October 2016, after establishing a Facebook and Instagram page to accompany the YouTube channel, Zach received a message from Raphael, who has been farming for 10 years in Brazil. The two began talking frequently and formed a friendship. So when Raphael made plans to travel to Chicago to study English for three weeks, it only made sense to detour to Lowry to meet the Johnsons and see the farm in person. After the brothers arrived in the evening, the four men spent a few hours discussing the farming equipment, crops and differences between farming in the two countries.
more news ...
Sports

click here for a Twins schedule

on AM1590
click here for a schedule

on 97.3 The River
more sports...
Road Conditions
Dept of Transportation



Check out our sister station!
Listen Live & Facebook/Twitter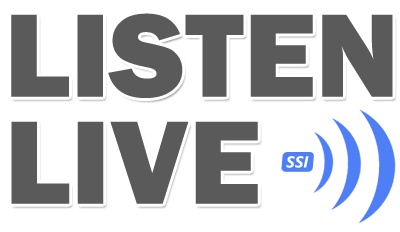 Weather
Watch Video's of our Staff
BrownField News
<!­­ start feedwind code ­­>
Advertise With Us
Want to sponsor one of our web pages?
Give us a call at 320-231-1600
EEO Public File
What's Happening???
- We are currently looking for a part time weekend on air announcer. Requirements include above average language skills, an ability to project your voice clearly, creativity, must be able to multi-task, have a general overall knowledge of music, sports, world, state and local events. General computer ability is also essential. Wage will be based on ability. For more information or to apply, email rryan@k-musicradio.com. No Phone calls please.

PSA'S & Community Events
There will be an Earth Day Celebration and Recycled Outdoor Gear Sale on Saturday, April 22nd from 8-1 at the Prairie Woods Environmental Learning Center. Booths, exhibits, and activities that offer information about water quality, energy efficiency, land management and more. Pancake and sausage breakfast from 8-10 – freewill donation; kid activities, entertainment and more. There is a presentation by the Zoomobile at 10:30.
Contest
more community events
Go to our Facebook page for exclusive contests

Advertise With Us here